LegalHerbalShop started out by selling only exclusive legal herbal buds that they manufacture themselves.
LHS's most popular Herbal Buds are described below:
Jersey Diesel Legal Bud

[

]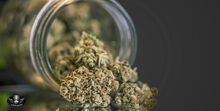 [Jersey Diesel] is LegalHerbalShop.com's NEWEST and most popular Legal Bud. At 18% CBD, this is a POWER HOUSE!
Jamaican Haze Legal Bud

[

]
[Jamaican Haze] has gotten many accolades by consumers. It is now the #1 Legal Bud sold exclusively by this vendor. It is said to be a very smooth smoke with great effects.
Sativvah Buds Legal Bud

[

]

[Sativvah Buds] Is the second most popular legal bud that LHS offers. This bud has been rated very high by consumers and mixes well with LHS's [BLENDS] Many people have claimed that this bud is "the closest thing to the real deal". Made with 100% legal herbals, LHS has found a way to make a potent herbal bud
Kali Skunk Legal Bud

[

]
[Kali Skunk] As this name implies, this legal bud has a strong pungent odor and strong effects like the Jamaican Haze and Sativvah Buds. Another popular herbal bud that is a big seller on their site.
Aurora Lights Legal Bud

[

]
Aurora Lights] Is one of LHS's newer herbal buds. Said to be grown hydroponically, these buds take you to a new level with it's potency, flavor, aroma and smoothness. Fast becoming a consumer favorite.

Nirvana Buds Legal Bud

[

]
[Nirvana Buds] are yet another one of LHS's hydroponic legal bud that produces a "familiar" effect. The demand for this herbal bud has grown in the past few months and is rivaling the other more popular buds.
This is ONLY a short list of the herbal buds they offer. To see more, please goto Legal Herbal Shop
In the past several months LHS has seemed to move more towards the ever popular Herbal Blends .
They now offer their own line of Potent herbal blends [BLENDS] these blends have gotten high praise from consumers and reviews can be read on various online forums.
Below are some of LHS's own Tribal Blends:
African Sunset Xtreme (ASX)

[

]
[African Sunset Xtreme[1]] Was one of LHS's first attempts at a potent herbal blend. Derived from their original African Sunset with Xtreme extracts added, this blend was a success for LHS. Currently the most popular blend LHS offers.
Chillin XXX

[

]

[Chillin XXX] Is on of the ORIGINAL Herbal blends that came out back in 2006 and STILL going strong because it is one of the MOST POTENT of blends! By far, our most popular products on the site. Get it and see why! You will NOT be disappointed.
At one time, LHS used to advertise on ganjatalk. As the company grew, they were recently banned from advertising and posting on that forum due to the fact that the owner of the forum also sells similar products. Apparently, LHS was taking business away from his site by offering better products at a much cheaper rate. Consumers have praised LHS for being the first Herbal Blend vendor to "challenge" other vendors to lower their prices in order to compete with LHS. It seems that LHS is still the place to go for your herbal blends, as they still sell them cheaper than anyone else.